RAAF CARIBOU
A4 – 140
AIRCRAFT

ARRIVAL DATE

CURRENT STATUS

NOTES

A4-140

22 April 1964

Retired

24 Feb 1964
Accepted from De Havilland (Call sign VH-JMB)

17 Mar 1964
Departed Toronto for RAAF Richmond

Nov 1968
Stationed in Vietnam until Jun 1971

1975
Carried Red Cross markings for relief flights to Timor

27 Nov 2009
Retired from RAAF service and last landed in Canberra.

The aircraft was disassembled and towed to the Australian War Memorial.
Status cards says at a cost of $803,631.




One of the first 3 Caribou's delivered on a ferry flight from Toronto Canada to Australia, flight time of just under 97 hours.




Arrived at RAAF Richmond 22 April 1964.




Accepted by 2AD and transferred to 86 Wing 30 April 1964.




Departed Darwin 28 August 1975 on a task associated with the unrest in Portuguese Timor.




Used by 38 Sqn during numerous Flood relief operations and also served in Timor and Bougainville.




Special markings were painted on the tail of this aircraft April 2002 for 38 years of Caribou operations by 38 Sqn.




Preserved Australian War Memorial Canberra, currently stored at AWM Annex, Mitchell Australian Capitol Territory.
IMAGES OF A4–140
---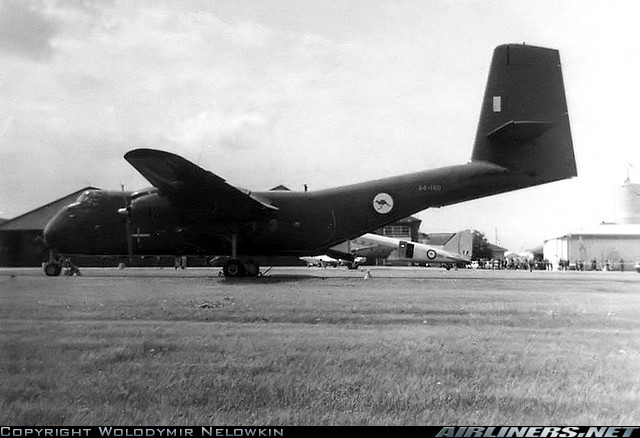 A4-140 at RAAF Base Laverton September 1964.
Where the Caribou Excels.
A4-140 (closest) on the line in the bush.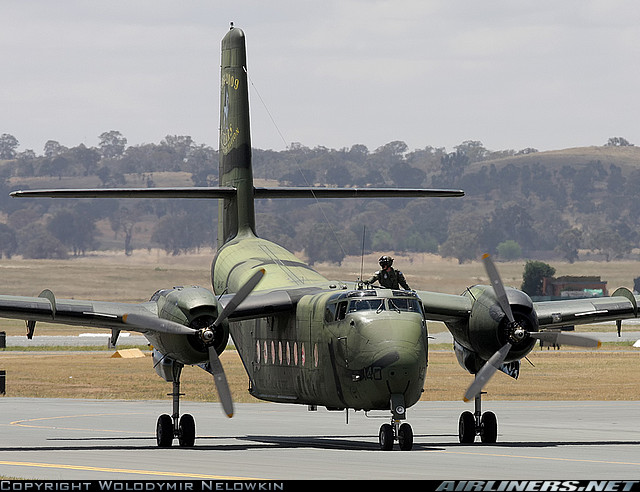 A4-140 with the Flight Engineer standing out of the cockpit roof hatch.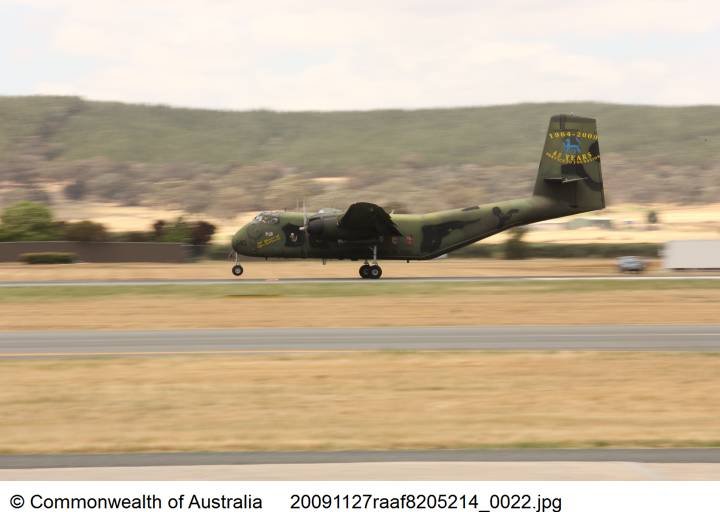 A4-140 touches down for the very last time at RAAF Fairbairn.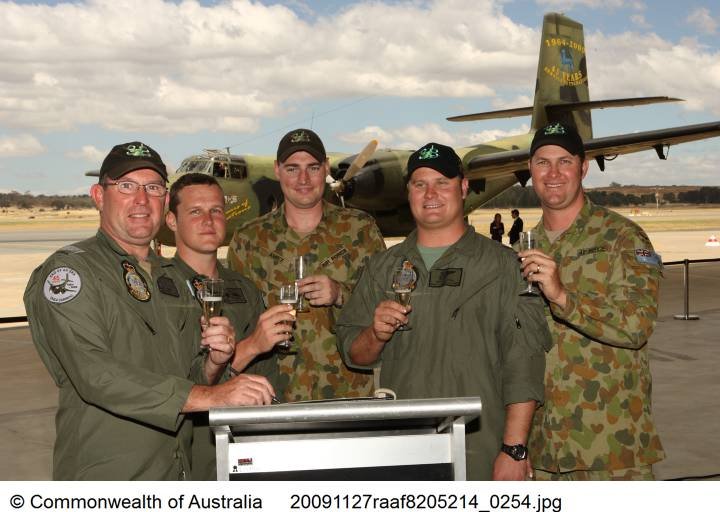 A4-140 and her final crew bid farewell.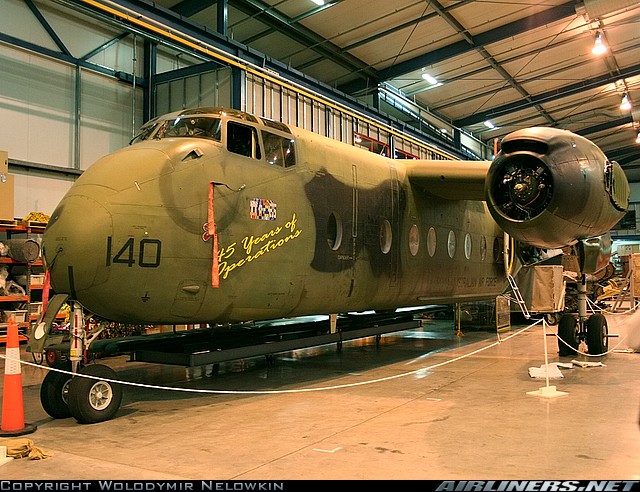 A4-140 in storage at the Australian War Memorial Annex.